MELCO N1, N1/2 series firmware 3.80 was released on 17 May, 2018. Latest media server Twonky 8.5 is installed, newer than FW 3.73B.Updating the latest firmware via network, N1 should be connected to the Internet. To update the latest firmware, goes to [5] System Update > [1] Internet, then choose `OK`, N1 will restart. Wait until the home screen is displayed. Or updating from the USB device. See firmware Ver 3.80`s detail updates as follows.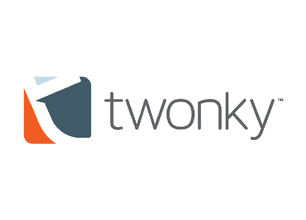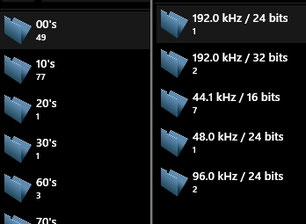 In 2014, MELCO N1 support `FORMAT` folder in navigation tree. Now as installed the latest Twonky server 8.5, navigation tree now supports reading bit depth of FLAC/WAV/DSD files. Now `FORMAT` folder supports selecting folders by sample rate, e.g. `192.0KHz/24bit` or `192.0KHz/32bit`.
Navigation tree folder `YEAR` changed to `DECADE`, this decade folder is selectable from both `DECADES` and `GENRE`like `Decade > 80`s > ! ALL ! / ! By Year ! / Rock`.
Indexview function is newly added able to customize for those who stored large amounts of data in N1. Navigation tree is able to be set to show or not to show the index folder on list by setting from
[2] media server > [2] Indexview For Client.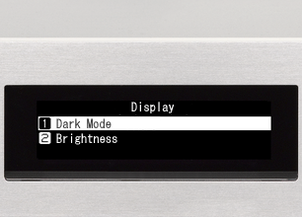 OPTIMIZED DARK MODE OF DISPLAY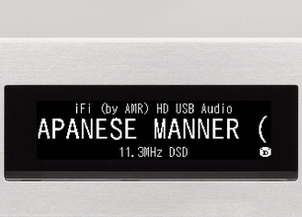 IMPROVED TITLE DISPLAY ON OLED
Telop display process has been revised to display song title more clearly and smoothly than before.
Even during using N1 as a network player, now song title is able to be displayed on the front OELD which was not supported in FW V 3.71 B / 73 B.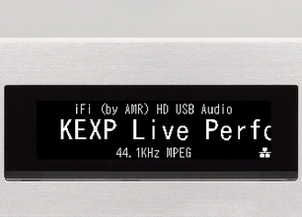 ADDED NEW FUNCTIONS
IN FW V3.71B / 3.73 B
In FW V3.71B / 3.73B we added `Duplicate removal for Title` function which N1 supports to display only one music song if titles are duplicated. And `Save Playlist` function is also added to save `now playing` playlist created in control apps to N1 in mode 1 with USB-DAC connection.
FW V 3.80 supports managing Internet Radio URLs to m3u files, by saving m3u files (like the sample file as below) to N1's share folder, selecting from `playlist` in navigation tree to listen to the internet radio while using USB-DAC connection.
* Reception of internet radio is not supported / guaranteed.
SAMPLE FILE OF LINN RADIO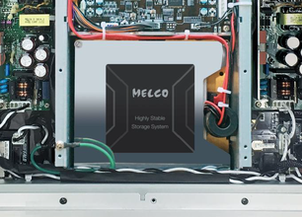 In FW V3.80 operation of `Format Internal Drives` has been changed and improved read & write operation.
* From FW Ver. 3.80, operating time of this function will take longer time than before
but reading and writing stability is enhanced.
* Downgrade FW to earlier than Ver. 3.80 will not be possible after rebuild internal array using 3.80.
Improved operation with expansion HDD. HDD over 2.5TB capacity formatted by Mac OS will be recognized normally. 
Improved operation of `USB system update`.
Improved ability of upgrading FW version from the rear port when N1A`s front port is using an expansion HDD. 
Improved operation of `Power Off` function to avoid corruption of data when N1 shuts down.