MELCO N1, N1/2 series beta firmware 3.73B was released on 11 Dec, 2017. This is a beta firmware only availible for USB update which is recommended for people who are quite familiar with "PC audio and network audio". For general MELCO users, please use our official firmware Ver. 3.72. Check new FW 3.73B updates as below.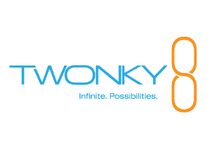 REFER TO ALL SONGS AFTER START
File scan speed has been improved. All songs can be referred to right after N1`s startup once file scan is completed.
* If there is a setting change or there is a change in the IP address, database will be rebuilt as before. However, the rebuild speed has also been improved.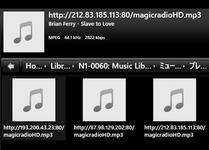 Melco N1 has the capability to manage m3u playlists when using the Local Player. Download an internet radio station from <https://www.shoutcast.com>, save the .m3u file to N1's share folder, then you can listen to the radio by selecting from 'playlist` in navigation tree, same way as playing a song saved in N1.
*Some internet radio`s music file could not be played or song title could not be displayed on N1.
Internet radio_sample stations
There are nine sample channels in this file. Download this file and save it to N1 share folder, then you can listen to the radio from `Playlist` menu by choosing `Internet_Radio_Sample_Stations`.
Internet_Radio_Sample_Stations.m3u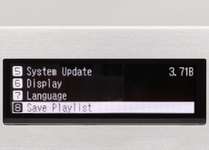 SAVE `NOW PLAYING` PLAYLIST TO N1
When using mode 1 for playback with the USB connection, you can now save the playlist created in the application to N1.
*Only for songs have been saved in N1. Will not save the music source in other NAS. To delete saved playlist, PC / Mac / CIFS compatible application is necessary.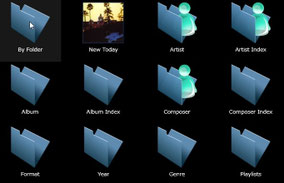 SELECTIVE NAVIGATION TREE
Navigation tree is able to be set to show or not to show the index folder on list by setting from [2] media server > [2] Indexview For Client.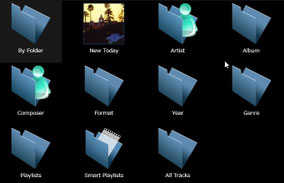 Above picture is the navigation tree with no index folders.
Furthermore, navigation tree builder which is a new function of Twonky 8 server is available to be set on browser only. You can set the navigation tree as folder only mode or check any folder you want to leave on list freely.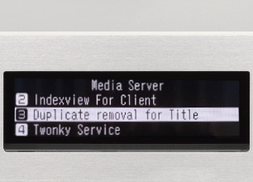 Music file deduplication function is added. You can turn ON/OFF this function by choosing from [2]media server > [3]Duplicate removal for Title.
In navigation tree, files in
- same name
- same size
- same file format
- same artist name
will be displayed only one. Although it may shows less number of songs in total, the file is not deleted during this firmware update.
- Media server is able to be `Off` by setting from [2] media server > [4] Twonky Service on MELCO N1 while using the USB-DAC Local Player. By using this function, N1 will not be found in Library and `Browse songs` function, `Status` > `Songs` total number will be unavailable to use. Music files in other NAS could be played during this setting and streaming service could also be used.
- Performance improved.
[IMPORTANT NOTICE] Firmware 3.73B is a replacement for 3.71B. We strongly recommend customer who is using HIGHRESAUDIO.COM. to update machine from 3.70/3.71B to 3.72/3.73B.